Earlier this week, Washington Women's Foundation members announced five recipients of $100,000 grants from the Foundation's Pooled Fund and five $10,000 Merit Award winners, totaling $550,000 in grants, our largest single day of grantmaking in our history. In the 25 years since the Foundation's inception, our members have influenced transformation in communities across Washington State by collectively granting over $19 million.
Washington Women's Foundation funds organizations committed to advancing equity and specifically, organizations that are reflective of and embedded in the communities they serve, draw on the strengths and assets of these communities, and are accountable to these communities. We are delighted to introduce you to this year's WA Women's Foundation Grantees and Merit Award Winners!
2020 POOLED FUND GRANTEES
Arts & Culture: Yakima Music en Acción (YAMA)
YAMA grows confident young leaders in Yakima by widening access to professional-level music learning, igniting collective pride, and empowering and unifying students and families. YAMA's rigorous daily model emphasizes musical literacy and leadership development in neighborhoods with the greatest barriers to accessing high-quality after-school opportunities. Our grant will be used to strengthen the capacity of YAMA student leaders and team members, specifically by growing and improving their leadership development programming.
Education: University Beyond Bars
University Beyond Bars is a stakeholder-driven organization established by prisoners and volunteers to provide access to higher education for Washington State prisoners. Their mission is rooted in the belief that everyone has a right to education, regardless of identity, socioeconomic status, or circumstance. Our grant will help UBB sustain and grow their AA-degree pathway, build capacity for a robust BA-degree pathway, expand their enrichment courses, and provide opportunities for increasing post-incarceration employability.
Environment: Got Green
Got Green is a South Seattle-based grassroots organization led by people of color and low-income people that organizes for environmental, racial, and economic justice. They cultivate multigenerational community leaders to be central voices in the Green Movement in order to ensure that the benefits of the green movement and green economy reach low-income communities and communities of color. Our grant will enable Got Green to continue their powerful grassroots community organizing programs and create organizational sustainability.
Health: Sea Mar Community Health Centers
Sea Mar Community Health Centers is committed to providing quality, comprehensive health, human, housing, educational and cultural services to diverse communities, specializing in service to Latinos. Starting in 1978 with one clinic in South Seattle, today Sea Mar operates 34 medical, 27 dental, and 34 outpatient behavioral health clinics across 11 counties in WA State. Our grant will help expand their Migrant and Seasonal Agricultural Workers Promotores Program in Whatcom and Skagit counties where there is a large farmworker community.
Human Services: Casa Latina
Casa Latina is an immigrant worker rights organization that advances the power and well-being of low-wage Latinx laborers through employment, education, and community organizing. Their vision is a Latinx community that participates fully in the economy and democracy of this country. Our grant will support the expansion of a new Worker Center in South King County, to respond to the needs to their community.
---
2020 MERIT AWARD WINNERS
Washington Women's Foundation presented a $10,000 Merit Award to each of our other five finalist organizations in recognition of the time, effort and goodwill they invested in our rigorous grantmaking process. This year's Merit Award Winners are:
Arts & Culture: KVRU 105.7 FM
Rooted in SE Seattle, KVRU 105.7 FM broadcasts diverse community voices – providing a platform to share stories, discuss issues, and for listeners to be empowered to create a more equitable and just society. KVRU provides training, equipment, and broadcast studios to local residents and nonprofits so they can talk about their cultures, struggles and hopes, and can implement strategies to reduce disparities they face.
Education: Palmer Scholars
Palmer Scholars supports underrepresented Pierce County students of color to overcome financial, cultural, and social barriers in their pursuit of higher education. Their "Whole Scholar" model is a holistic approach that supports Scholars in all areas of life, and addresses both individual needs and the impact of larger institutions that perpetuate inequity.
Environment: ECOSS
ECOSS' mission is to educate and empower businesses and diverse communities to implement environmentally sustainable practices. They prioritize outreach to immigrant and refugee communities, communities of color, and those who speak English as a foreign language in South Seattle that are disproportionately impacted by environmental hazards.
Health: Somali Health Board
Somali Health Board's mission is to reduce health disparities in King County's Somali community. Founded when Somali health professionals united to address inequities in health access and outcomes for their community, SHB now encompasses comprehensive programs that range from peer-based nutrition workshops to research on vaccines for immigrant communities.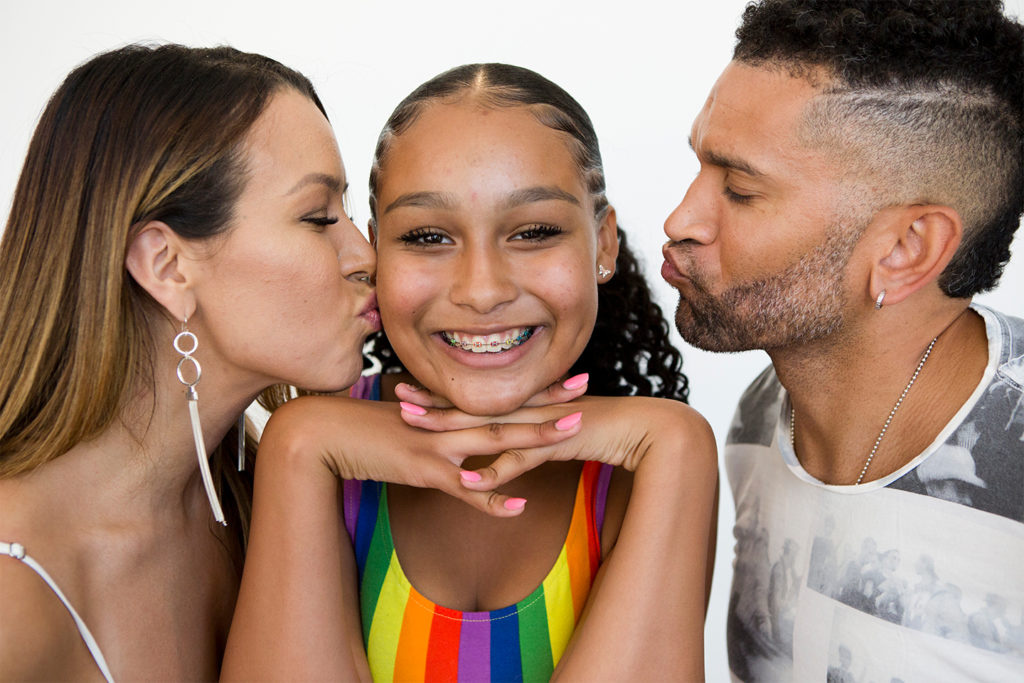 Human Services: Gender Odyssey Alliance
Gender Odyssey Alliance supports transgender and gender diverse children of all ages, their families, and the healthcare providers, teachers, and other professionals who wish to make the world a better place for them. Their programs increase understanding of gender diversity, provide family support, build community, increase societal awareness and improve the well-being of children of all gender identities, enabling them to cultivate confidence, resilience and joy as they journey to adulthood.
---
All who identify as women are invited to join our strong and inclusive collective of informed women influencing community transformation. The challenges ahead of us are never as great as the power behind us.